Starting a business is overwhelming. Let me come alongside you to help. In just one month, you will have your bookkeeping firm OPEN for business.
Click here to watch a video about the course, or review the information below.
Benefits to bookkeeping:
Work from home with an incredibly flexible schedule
High earning potential and low overhead
Satisfaction in providing an essential service to other business owners
I took a survey of my YouTube audience and found that 60% of you want to start a bookkeeping business. Your biggest hurdles are that you're not confident in your skills, or you don't know where to start. There is so much information available, but it's hard to sort through.
I wouldn't have had the confidence to start my business without the encouragement of my mentor. Let me be that person for you!
This course will:
Give you clear, concise action steps (three each week) on how to start
Instruct you how to get clients
Teach you to navigate QuickBooks and on-board clients
Format: The course is broken up into four, one-week sections. Each section has three action steps that are explained in a video and downloadable resources PDF. Upon enrollment, you will instantly get full access to all four weeks of the course.
The Master Checklist will give you each of the action steps in this course. Check that out to see if it's right for you.
Contact: If you have any questions, email me with 'Bookkeeper Business Coach' in the title: [email protected]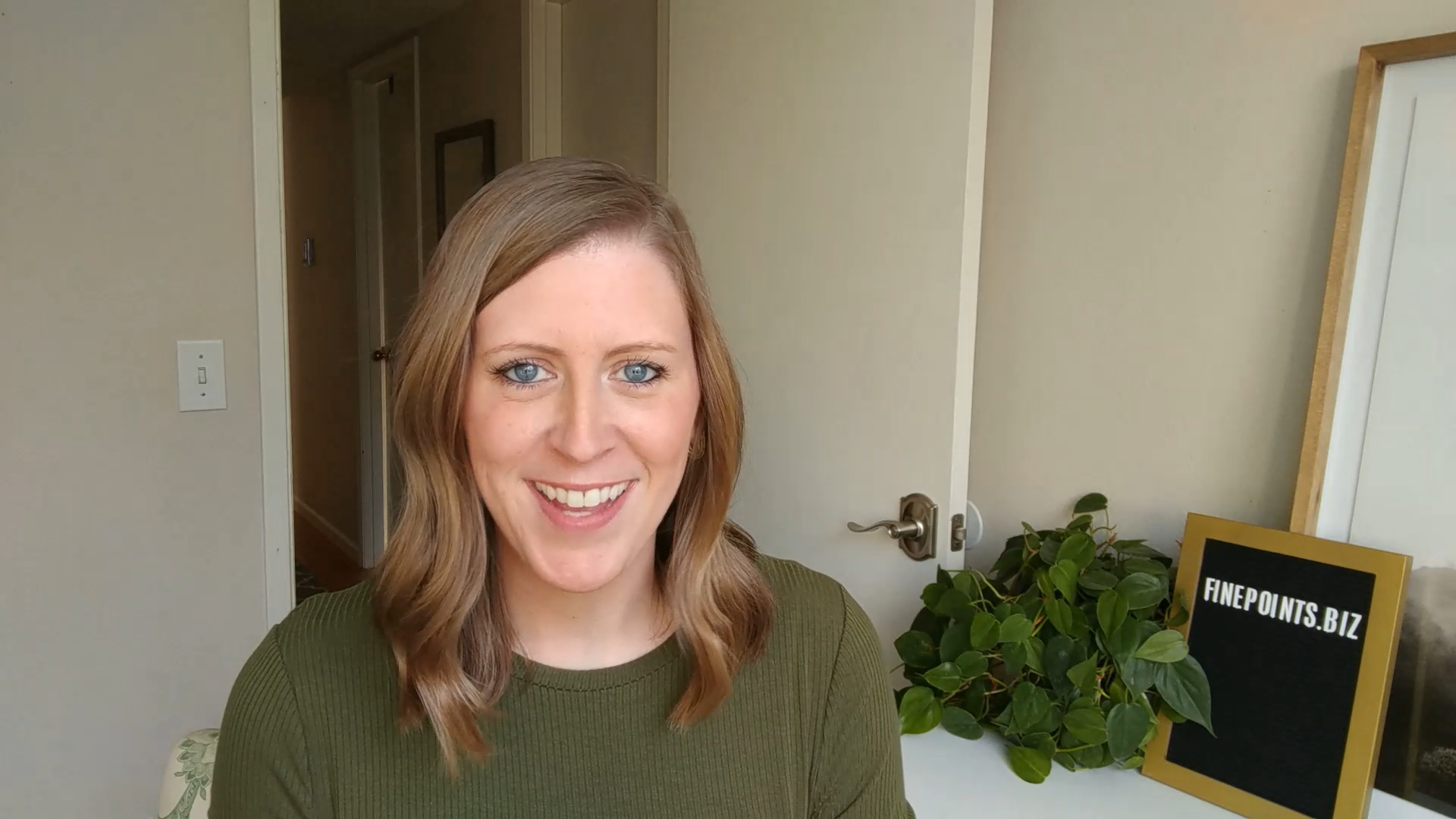 A 10-minute video for four weeks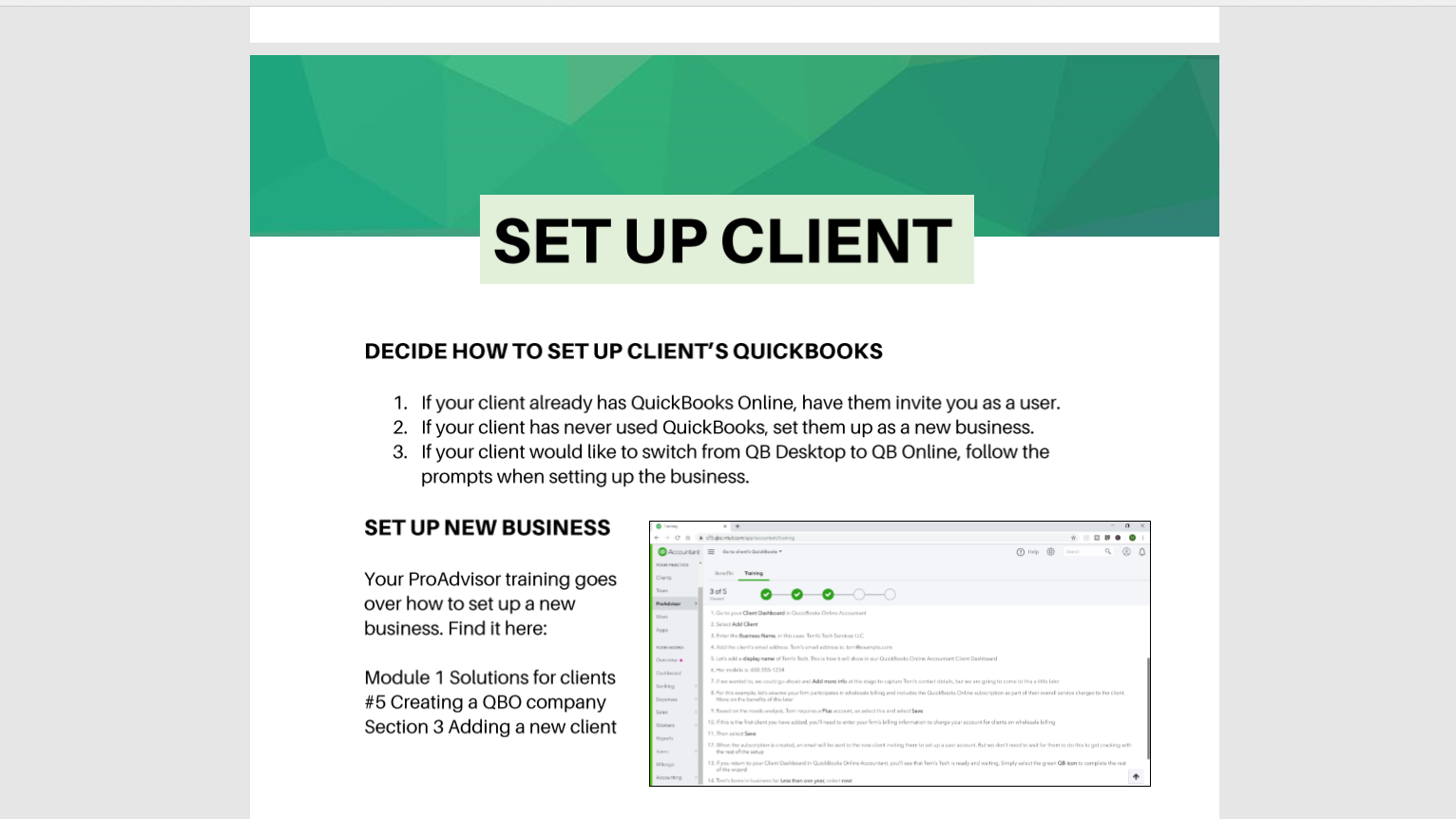 Download your resources page
Three action steps each week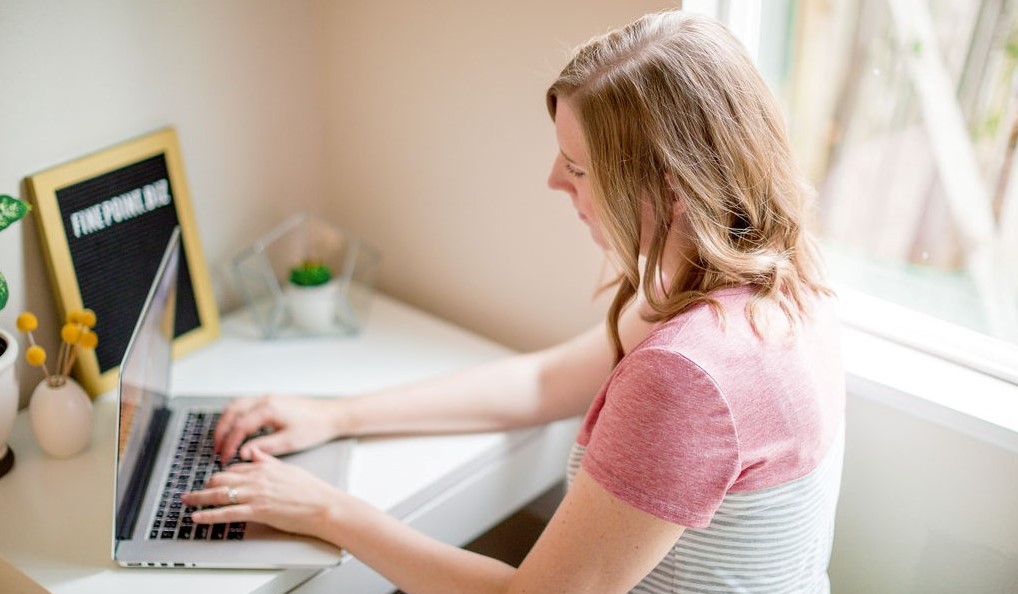 Work on your business!
Two to three hours per week is recommended
Frequently Asked Questions:
What subjects do you cover in the class?
The Master Checklist will give you the best information on each of the weekly action steps. In addition to the videos, you'll also get a weekly packet with summaries and homework.
How long will this take each week?
There is a 10-minute video each week, and then your homework will take 2-3 hours per week. You can choose to spend as much or as little time on the homework as you want (more time invested in your business is always great!).
Does this course teach me QuickBooks?
No. There are hundreds of high-quality tutorials on QuickBooks available for free (from Intuit and on YouTube), so I didn't spend time on detailed tutorials. This class focuses on the steps to starting your bookkeeping business, training, marketing and on-boarding clients.
What if I already have a bookkeeping business?
If you have three or more clients and have been bookkeeping for a while, this class probably won't be beneficial. Take a look at the Master Checklist to see if there are things you want to learn.
What about business start-up costs?
While taking this class, I recommend you get a business license, set up an LLC and create a website. These actions can have a cost associated with them, but you can decide when and how much to invest. The amount will vary by your location, but you can expect a couple hundred dollars in start-up costs. The good news is that you can quickly recoup this investment once you earn money from your first client!
What if I live outside the United States?
Because I live in the U.S., this class is taught from that perspective. I think you will still be able to get a lot of value if you're in another country! There will likely be some differences in how to obtain your business license, for example. The QuickBooks Online ProAdvisor certification is available in only 5 countries worldwide (check their website for more information). Think through these things before you sign up and contact me with questions.
What if I have questions while I'm taking the class? Can I contact you?
There is a comments section below each lesson where I will be answering any questions. I encourage you to post there, so it can benefit all students taking the class.
How long will this be available to purchase?
I 'open' the class for new students a few times per year. If you join the waiting list, you'll be the first to be notified when we're accepting new students.
How long will I have access to the material?
You will have lifetime access to the course.
What if I'm not happy with the class?
If you're not satisfied, we offer a 30-day money back guarantee.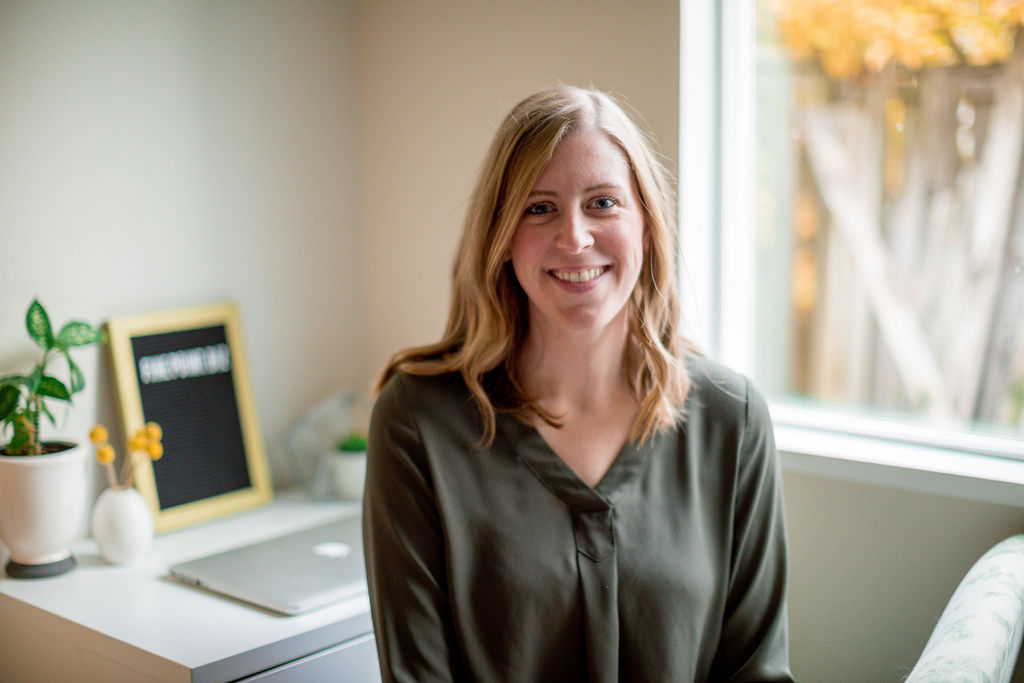 I started my bookkeeping business in 2013 when I decided I wanted an ultra-flexible job. I love helping small businesses organize their finances.
Mentoring bookkeepers and helping them get started is also my passion. In 2019, I began my YouTube channel to share my expertise with others. I do my best to keep things concise, action-oriented and welcoming.